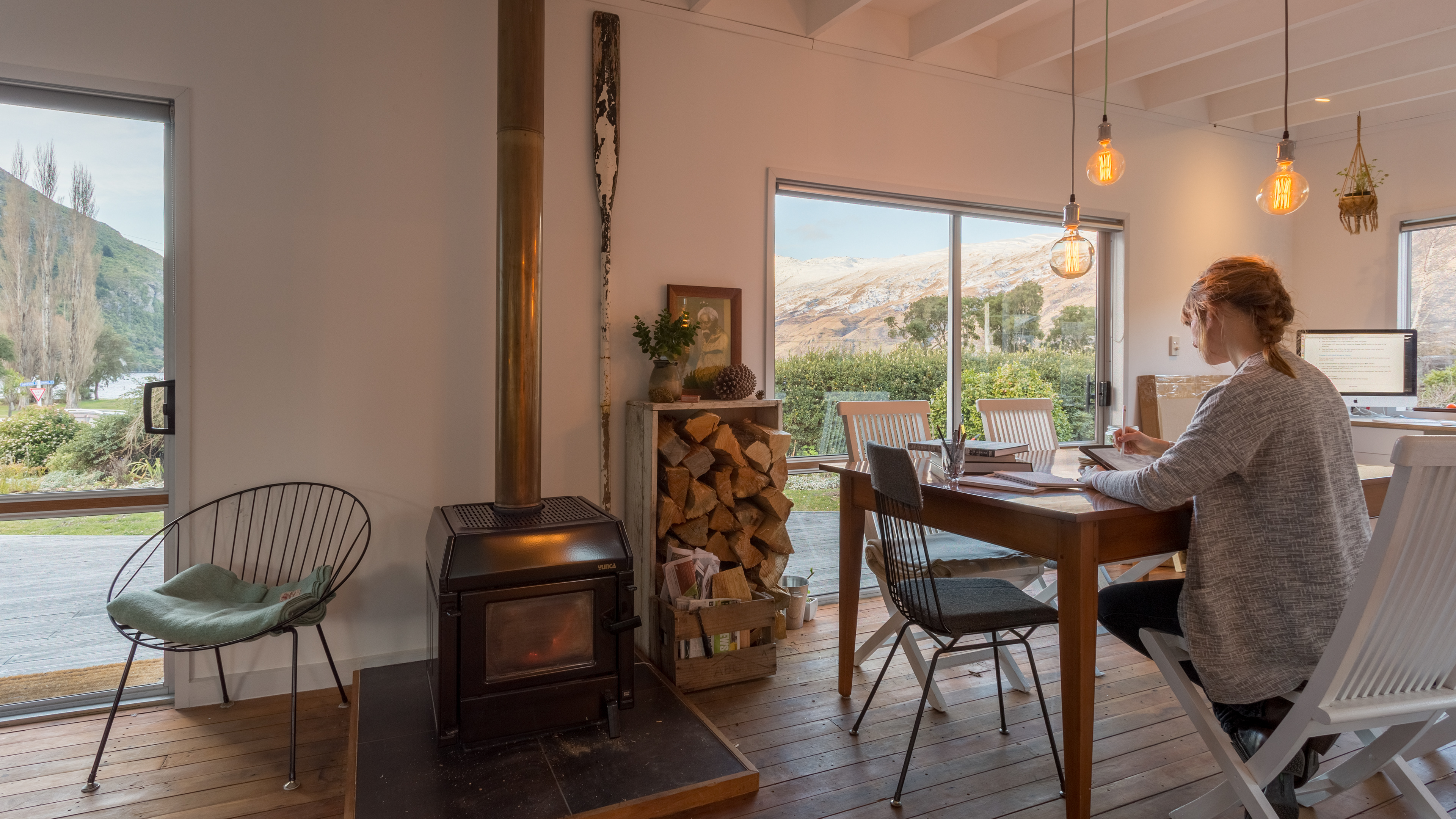 Emma-Kate Moore lives and finds inspiration in the Queenstown Lakes district of New Zealand's South Island. Surrounded by some of the most stunning flora and fauna in the world, she pursues a number of mediums (from oils to iPad) to express what she sees. 
Parkin Drawing Prize 2017-  Finalist - two entries - Saddle Up and Arrow Junction
Walker Hall Waiheke Art Award 2017 - Finalist - Musick Radio
Cliftons Asia Pacific Art Prize 2017 - Finalist - Peninsula Hill

Arrowtown Art Society Members Exhibit 2018 - Second Place = Cecil Peak from Matakauri 
Emma-Kate's practice is built around her fascination with the forms that emerge as a function of light in her subjects. She delights in line creating shapes, the forming of an expressive and abstracted fluid geometry. Her pleasure in deeply observing the world around her translates to nuanced colour palettes full of mood and feel, as well as forms that borrow from reality but only enough to loan the meaning of the thing. The results are often somewhere between nostalgic and contemporary, hard to peg with plenty of room for a personal connection.
As a maker, Emma-Kate loves extruding lines into form. From torn sheets crocheted with a broom handle to restoring an old D A Lewis chair, she will craft basic elements into new shapes forming an ottoman cover or a tidied up arm rest. In a similar way, her art will consist of hundreds of new lines representing an old mountain or a young penguin, marks that up close appear obtuse and random. Drawing back, the surprise strikes as the lines reveal something old and new at once. Her mark making is as enjoyable to watch in process as it is observed as a whole, framed and well lit.
When it comes to colour, each series of her work draws on palettes which she determines, mines and stores like a librarian. Using both analogue and digital tools, Emma-Kate taps into a natural gift, pairing colours and emotions which connects her soul to the subject - or the other way around - and then, hopefully, to the new owner of the piece. Their may be a colour connection with those who inspire her (Bernie Fuchs, Whites Aviation or Egon Schiele for instance) or it may be deeply intuitive but Emma-Kate's use of each palette is deft, pure and lovely. 
With a keen interest in classic forms of print making, Emma-Kate has recently embarked on a series of prints that use traditional methods of creating a series of matrices but using an Apple pencil and iPad Pro to form layers that build towards the final effect. Unlike computer generated images where a few clicks tells the computer what to make, Emma-Kate will sketch marks and paint with brushes as tactile as on perspex that she then compiles into the final piece, Mixing colours, etching shapes, burnishing with pencil or palm, and then pigment printing her work 300gsm paper (often Hahnemüle Britannia) these pieces are beautifully difficult to pin down as a style or look. Grounded with a touch of whimsey perhaps, they continue to evoke the beauty of their origins.
Living on the border of Otago and Southland, Ms. Moore's affections lean towards the south. A regular reader of the area's agri-rags (before they're used to lite the morning's fire) Emma-Kate is both amused and grounded by this rural connection. Her friends are shepherds and woodsmen - artists all - who inspire her to get out and really see the land in which she calls home. A photo here or a conversation there will lead to projects down the road which the rest of us will eventually enjoy.